YOUR MONEY IS GOING TO:
Women's Legal Service provides legal advice and social support to women. The service provides specialist family law assistance to women, many of who experience multiple forms of disadvantage. A high proportion of women who access Women's Legal Service also experience family violence. The service assists women through a statewide legal advice line, face to face legal advice appointments, evening advice sessions, outreach and social work support. Each year thousands of women are assisted by the service. The organisation is also committed to achieving positive change for women and undertakes this through law reform, systems advocacy and community legal education. Women's Legal Service adopts a multi-disciplinary approach which involves legal staff closely collaborating with social workers and domestic violence workers to ensure better outcomes for our clients.
You are secure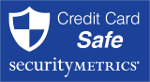 We Accept


Processing Payment. Please wait...